Fourth Volume of the Novel Season 2
Chapter 34
Edit
Masaomi planned to go vacation with everyone but not everyone is available such as Ukyo who has to prepare for a public trial. so the ones that went there were Masaomi, Ema, Azusa, Tsubaki, Hikaru and Yusuke.
Natsume was surprised about Ema because no one told him they were on vacation.
Azusa made an aggressive move and kissed Ema.
Chapter 35
Edit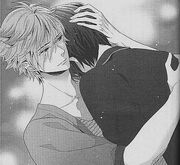 Tsubaki and Azusa decided to back out.
Azusa tells tsubaki he is not the one.
When Azusa kissed Ema, he got no response from Ema. Azusa knew what it means. Ema doesn't love him back and is deeply hurt.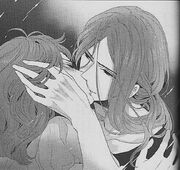 Hikaru suddenly kissed Ema but she pushed him away. Hikaru says, "You have done this to my brothers and because you didn't stop it from the start, all the conflicts happened."
Ema nearly drowned but Subaru saved her.
Chapter 36
Edit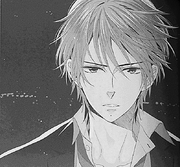 Natsume said "My wish is to be with you. I want to be with your side. Whether it be fun or painful times, I want to experience it all together with you. Please allow me to be with your side. Forever and always." Ema now knows Natsume's wish. Suddenly she felt a strong embrace.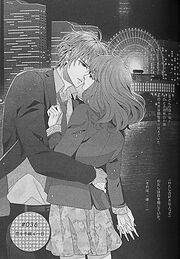 Ema rejected Natsume's kiss. Ema could no longer see him as a brother. Natsume admitted that he is jealous to his brothers.

Ema and Azusa meet on the balcony by accident. They have a chat.
Ema decides to confess. Hikaru drives her to the winner. Ema tells him and Hikaru is surprised. Hikaru laughs. Hikaru says that Ema is an interesting woman.