Second Volume of the Novel Season 2.
Chapter 27
Edit
Iori makes a comeback as a model.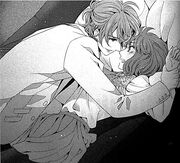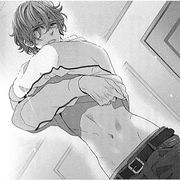 Fuuto actually tried to force himself on Ema. (He forced kiss her a lot of times, push her onto the bed, and started undressing.) He stopped when Ema said stop.
After Fuuto leaves the room half naked, he bumps into Hikaru and Hikaru deduced what happened and guess what, he's correct.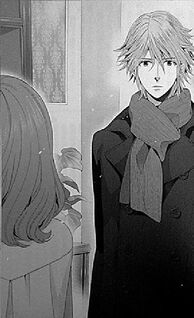 Hikaru calls Kaname to return to the household
To reveal the fact that Fuuto tried to have his way with Ema. Of course Kaname is surprised, and Hikaru says "The Pandora Box has been opened by Fuuto." He comments that all this while, everyone had been chasing after Ema in a civil manner… But what if they try another way, like forcing themselves completely on Ema?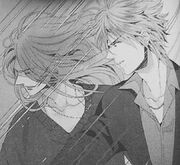 Kaname got enraged and punched Hikaru.